On the last weekend in September the general meeting of the association freieFarbe e.V. took place in Tübingen. From Friday to Sunday, the members worked, discussed, conceived and, as you can see on the picture, " punted" in and with new products and ideas in the best weather on the Neckar river.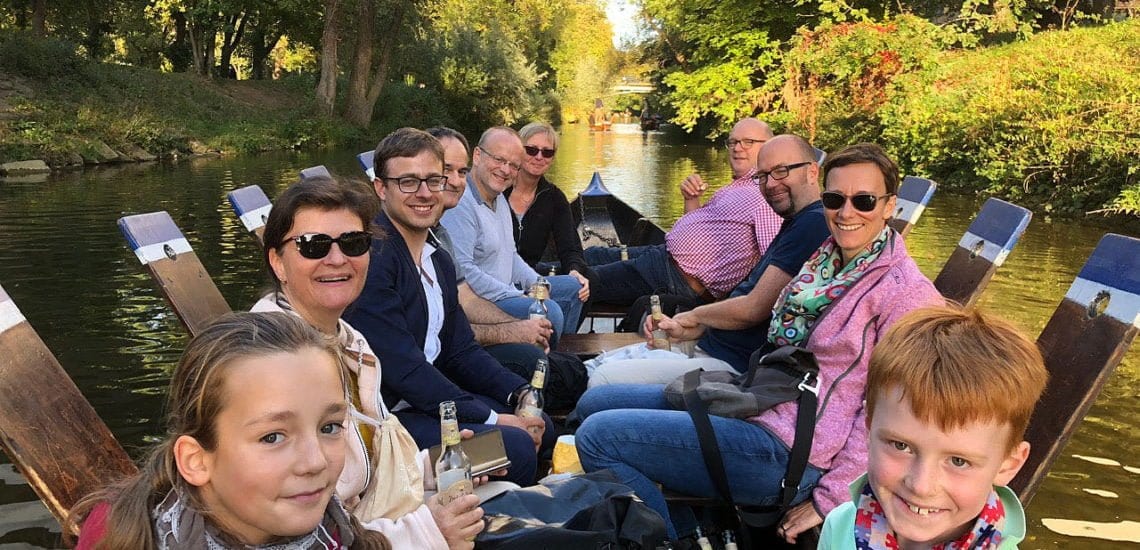 After a meeting with the colour management specialists from GMG on Friday, who support the association with software and proofing media, work continued on the new CIELAB HLC Colour Atlas in the afternoon, to wrap up the day with tarte flambée and wine at Matthias Betz' house.
On Saturday, the general meeting followed at Lorettoplatz at Proof GmbH, where the past year was discussed and the coming year was touched upon. With the CIELAB HLC Colour Atlas and the DIN SPEC 16699 Open Colour Communication much was reached and accomplished, but numerous ideas need to be evaluated, weighted, financed and worked on.
Present were: From Germany Matthias Betz from Proof GmbH as this year's host, Jan-Peter Homann from Homann Colormanagement in Berlin, Holger Everding from DTP Studio in Oldenburg and the Swiss Peter Jäger from pre2media in Hombrechtikon, Eric A. Soder from pixsource in Uster and Matteo Baschera from galledia in Zurich.
Continue reading