Already a few weeks ago we received an unusual request: The musician and aspiring art student Tobias Weh from Osnabrück experimented with line drawings based on anaglyphs and achieved very good results on the monitor. He created superimposed line drawings, which then delivered a different image when viewed through the left eye than when viewed through the right eye. The question was whether this could be reproduced better with the high color range of a proofing system than with a simple domestic inkjet printer.
Since such questions are of course very interesting at first sight, we were quickly prepared to support Mr Weh in his work. To get closer to the matter, we use an i1 Pro 2 and BabelColor Color Translator & Analyzer to measure the spectra for the two films, which are transmitted through standard anaglyph glasses.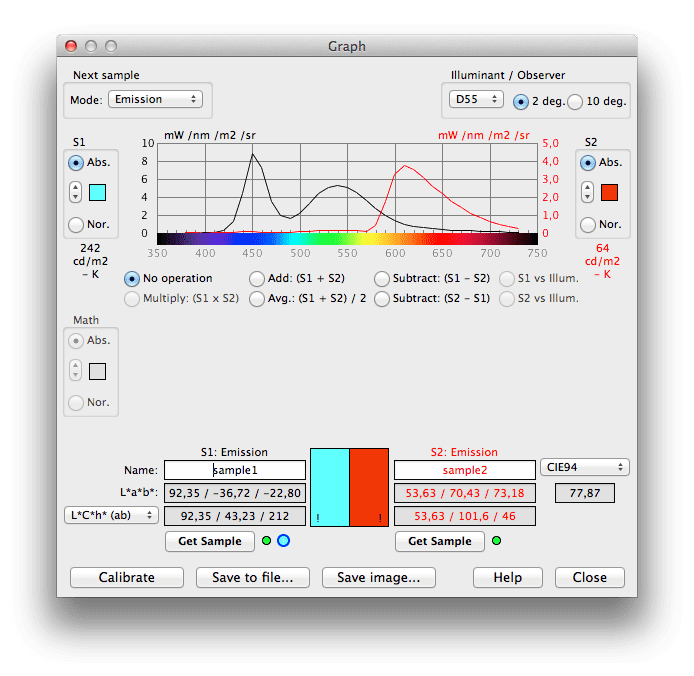 Actually a very satisfactory result. By choosing two colours as printing in the spectral ranges of 450 to 500 nanometres for blue and 650 to 700 nanometres for red, it should actually be possible to achieve quite a good result.