It has taken almost a year, but we are all the more pleased now: The "CIELAB HLC Colour Atlas" is completed and can be ordered in our shop. The HLC Colour Atlas is a open source, high-precision colour system based on open standards.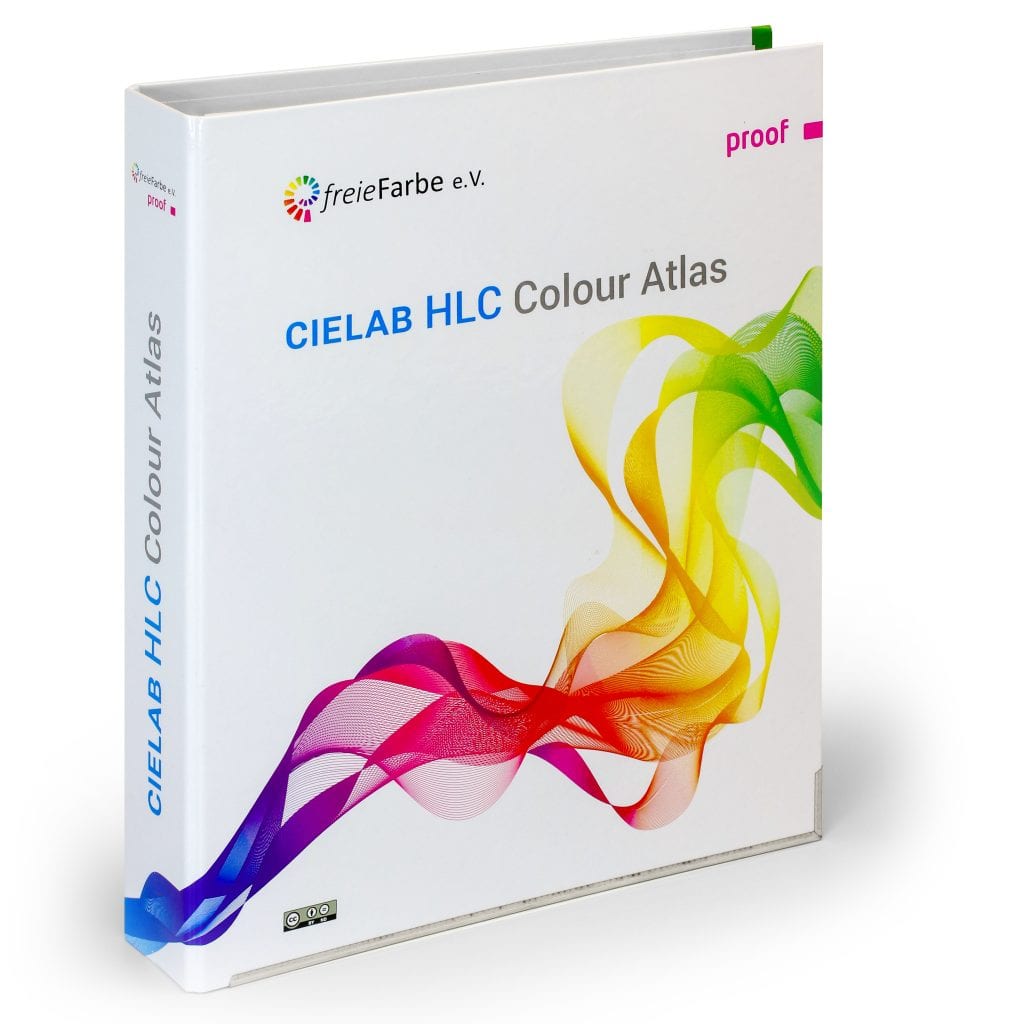 The CIELAB HLC Colour Atlas offers professional users of colour three decisive advantages:
The CIELAB HLC colour atlas is based on open, non-proprietary standards that are free of copyrights and trademarks.
The colour atlas with all components is available to all users free of charge online and can be downloaded, used and passed on directly.
It is released under an OpenSource Creative Commons license.
The printed reference of the CIELAB HLC colour atlas impresses with outstanding precision and, unlike some commercial products, the colour accuracy is extremely high with a DeltaE00 median of 0.3 and an average DeltaE00 of 0.5. In most cases, the deviation from the ideal colour reference and colour differences between two colour atlases can be measured, but not perceived by the human eye. Each atlas is produced on our best Fogra-certified high-end proofing printer on Fogra-certified paper. Each copy is delivered with an individual, colourimetric test report in accordance with ISO 12647-7:2016 to document the colour accuracy of each individual colour atlas.