Proof.de has introduced new packaging for proofs up to DIN A4+ and from A3.
The new A4+ packaging are made of high quality Chromosulfatcardboard with 450gr/m² weight and provided with a pull tab. They can be fitted on the front either with an adress label and postage stamp or for express shipments with a DHL Express label, as shown in the picture below. For shipping abroad we use to send via world letter large with registered mail, which is now directly printed as an adress label with stamp.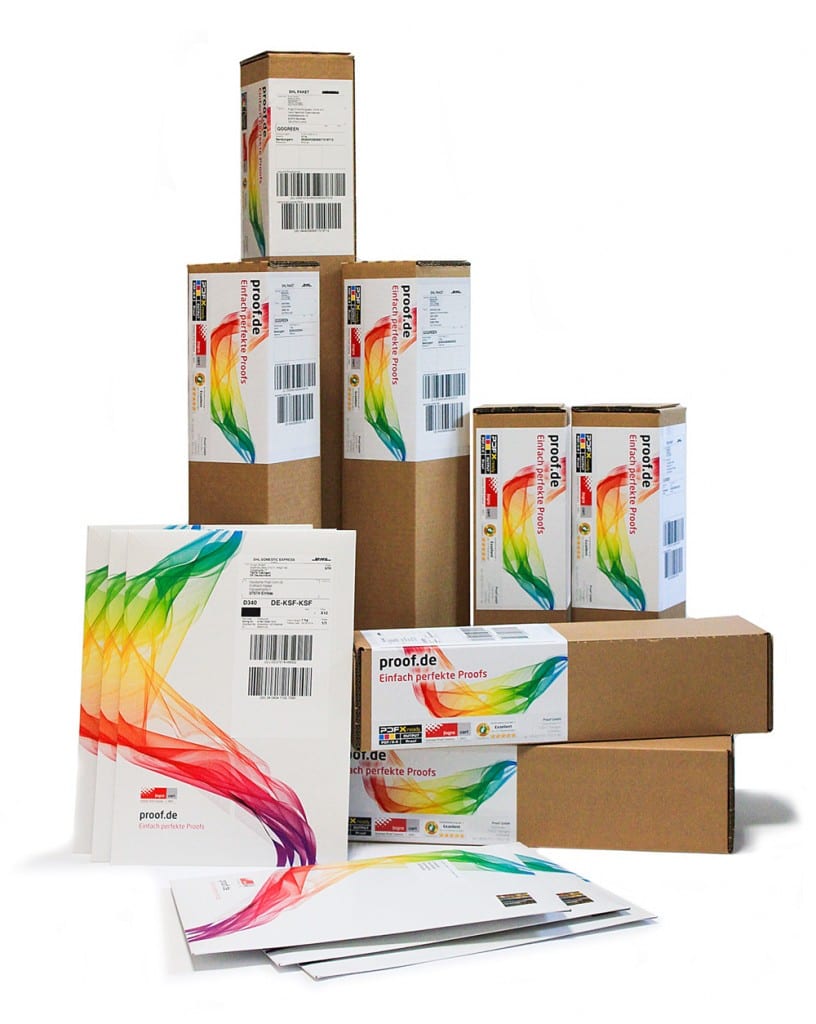 The new cardboard shipping sleeves are slightly slimmer than before and also provided with a comfortable pull-tab. The new address labels are easy to recognize as of Proof.de. For the different formats between Proof DIN A3 and DIN A0 + they are available in various lengths and are each used appropriately according Proof size. They are used with DHL shipping labels for the standard shipping and express delivery.