That was fast: Only a few days after Adobe's announcement to remove the PANTONE colours from their latest revisions of the Adobe product range, PANTONE reacted and removed the popular tool "PANTONE Find a Color" from the internet. Instead, the login to PANTONE Connect can now be found there, a tool that provides the previous functionality partly for free and partly for a subscription price with extensions.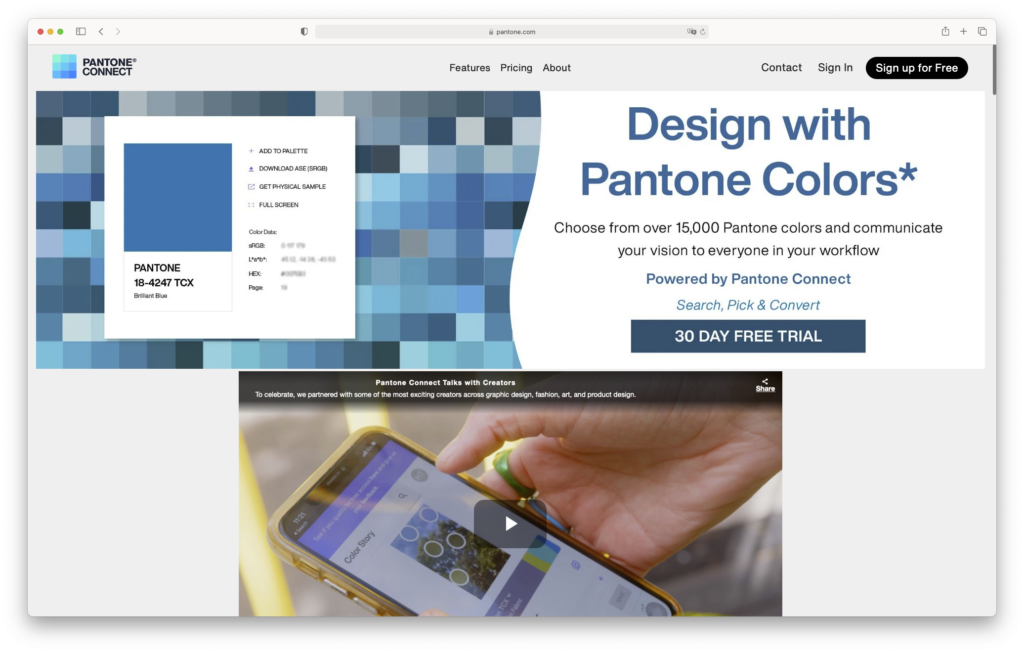 If you are looking for the usual functionality again, you at least have to register, but many additional features are only available for a hefty surcharge. The discount in the first year still sounds reasonably cheap, but when paying the full price, the PANTONE colours are only available for 6.99 €/month or almost 84 euros per year. This is a steep price for the fact that PANTONE should have a vested interest that their colours on the internet should also be used by people who do not have a PANTONE fan in their hands.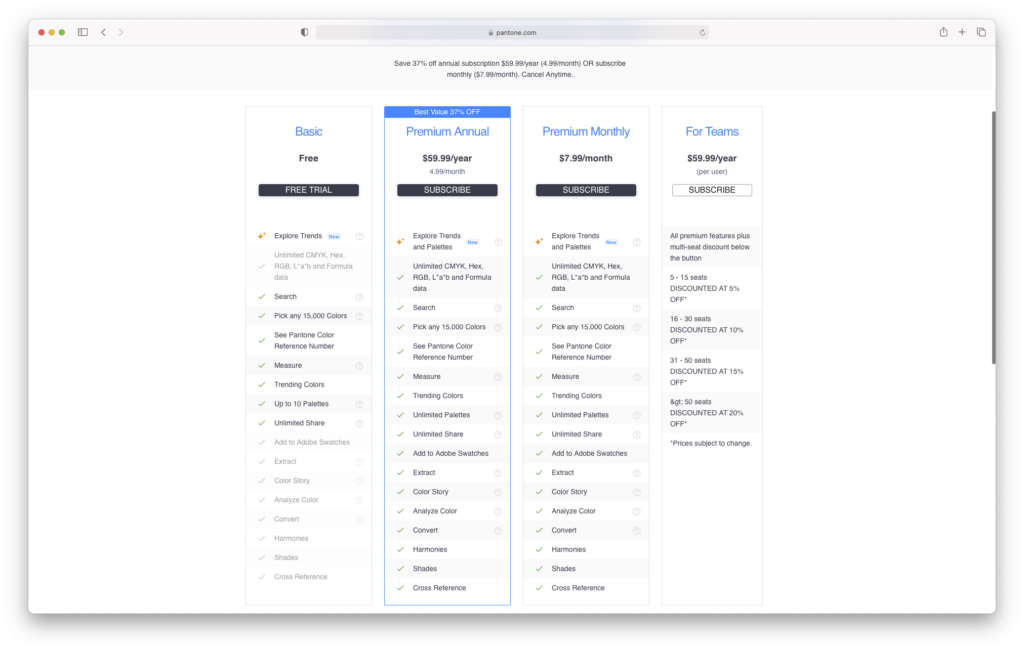 PANTONE Color Manager discontinued
The popular PANTONE Color Manager was also discontinued. This software was available to anyone who bought a PANTONE fan. An individual code was printed on the back of the fan, with which one could download the PANTONE Manager and get it running. Once installed, you could access all current fans, colours and key colour definitions in RGB and CMYK and export all PANTONE colours as LAB, CMYK and more as ASE and ACO for Photoshop, Illustrator and InDesign. If you now call up the Color Manager website, it says: Product set.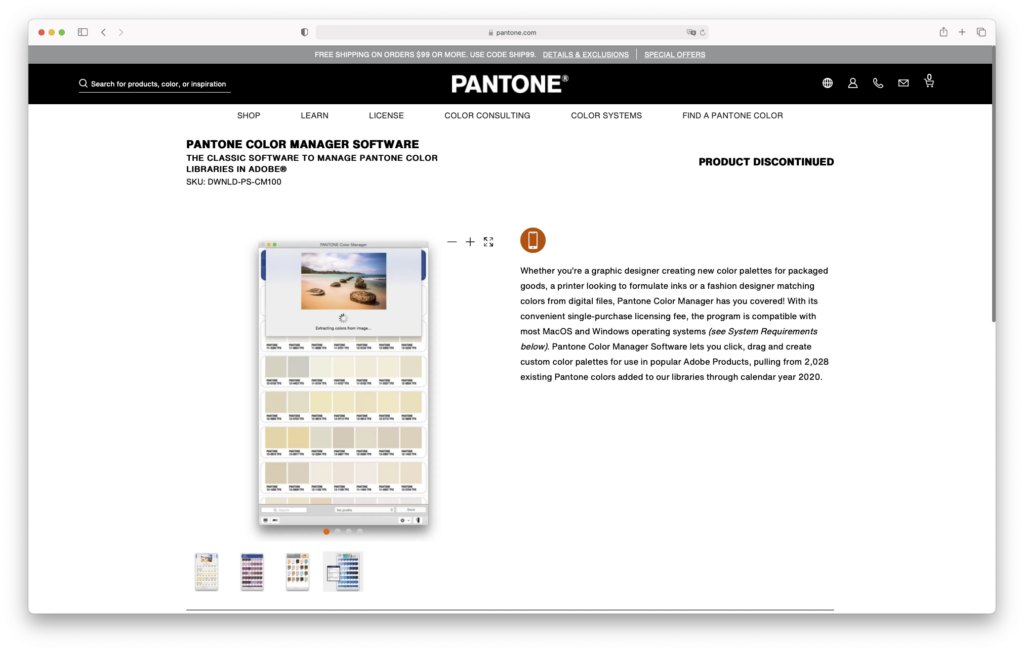 But maybe that is exactly PANTONE's new approach: We are so big, we can afford everything. Just like Adobe: nothing works without a subscription. But while Adobe has really set standards in the graphics sector, PANTONE has not necessarily stood out as the indisputable "Biggest Global Player in Colour" in recent years due to its often short-term actions.
Let's see how the next months turn out. It is not impossible that PANTONE will have to row back. If a licence-free colour system like the free colour CIELAB HLC colour system should ever gain a foothold, then hard times are ahead for the licence-driven systems. If more companies open up to such duel-open, transparent and yet precise and predictable solutions, then PANTONE will quickly be on a difficult track. Because when it comes to colour, it is certainly difficult to regain market share once lost. Also noticeable:
PANTONE Connect rated very poorly
If you search for PANTONE Connect in Adobe's extensions, reading the ratings will bring tears to your eyes. At the tool Ekomi, which we at Proof GmbH use for rating collection, the best rating score is only up to 4.8 out of 5 stars. And below 4 out of 5 stars, everything is rated as a disaster. And PANTONE Connect: 1.9 out of 5 stars. In other words: absolutely miserable.