Several errors have crept into the new PANTONE 2023 fan decks. In both the PANTONE Solid Coated and the Solid Uncoated color fans, there are colours for which the new ink formulations are incorrect.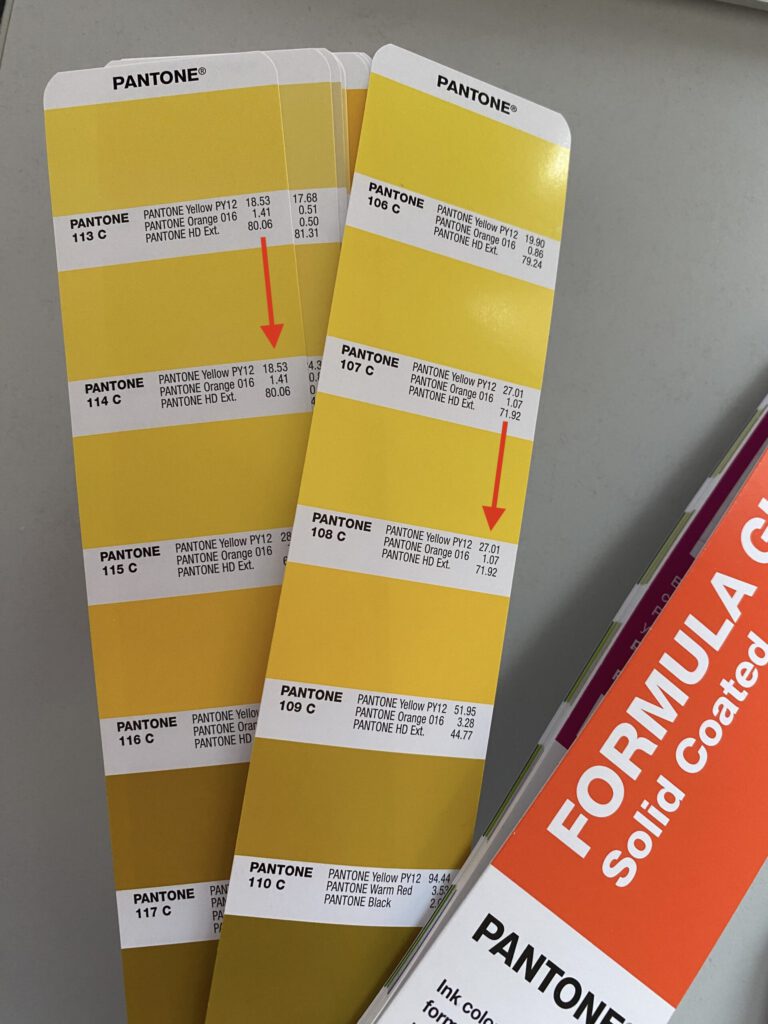 In the PANTONE Formula Guide Solid Coated fan 2023, PANTONE 107 C and PANTONE 108 C have absolutely identical ink recipes, as well as PANTONE 113 C and PANTONE 114 C. As the colors differ, this cannot be the correct.
Several errors in the PANTONE Solid Uncoated fan 2023
In the PANTONE Solid Uncoated fan 2023 it gets even more critical: In the new fan, PANTONE 106 U and PANTONE 107 U have exactly the same ink formulation, the same applies to the formulations of PANTONE 108 U and PANTONE 109 U as well as for PANTONE 113 U and PANTONE 114 U which also have identical colour formulations.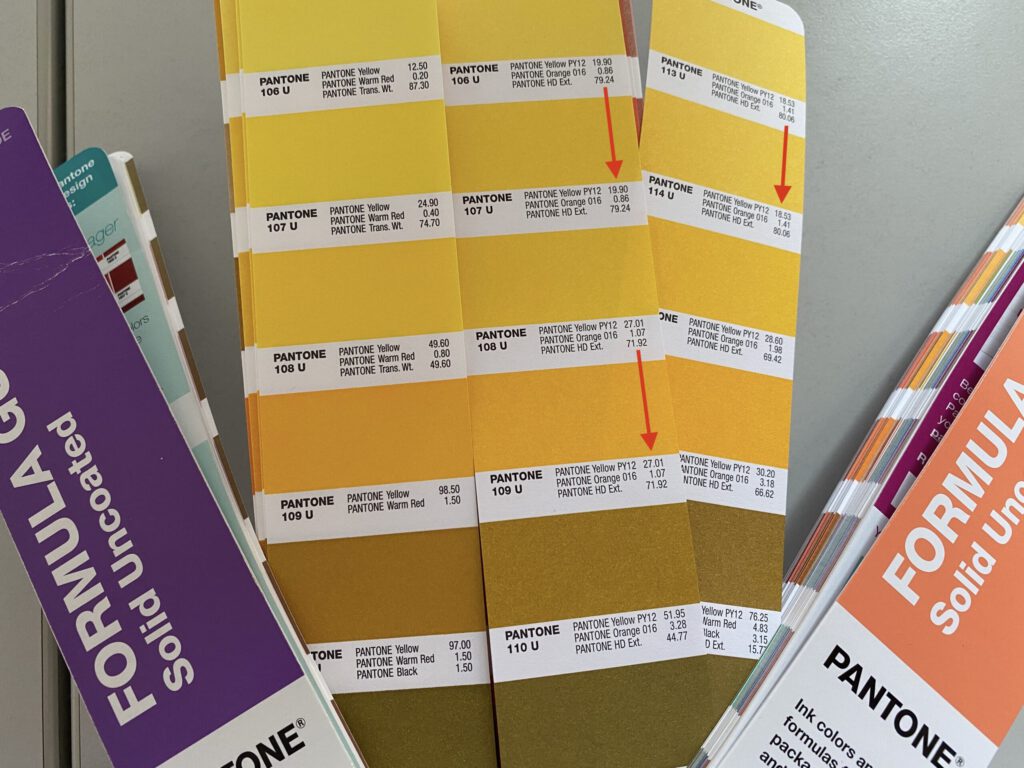 PANTONE Connect also with formulation errors
But not only in print are the formulations wrong, in PANTONE Connect the shown formulations are identically wrong. In one case, in PANTONE Connect, the PANTONE 109 U spot colour even has a different, but nevertheless incorrect formulation, as it shows the exact ink percentages of the PANTONE 110 U.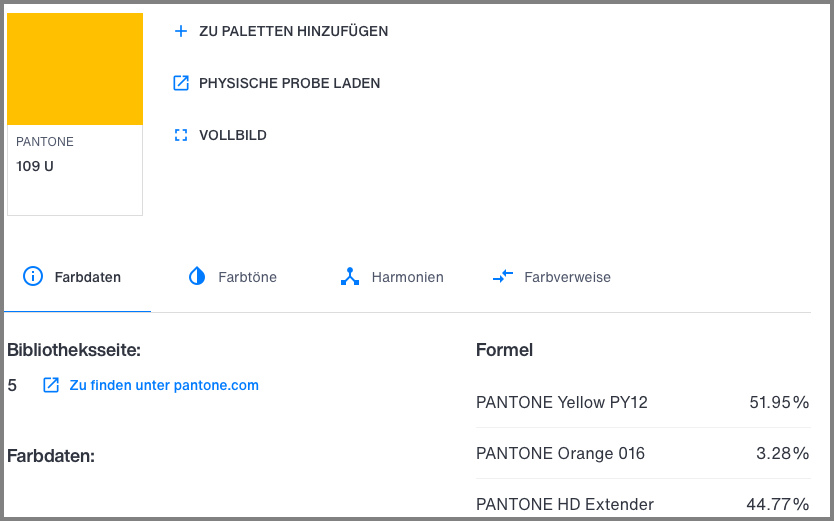 At the same time, there are 3 formulations for 1 colour:
Currently there are three formulations for PANTONE 109 U within PANTONE, as the former fandecks are still available for sale on the PANTONE website: Of the three formulations, one is old and the two new ones are wrong.
PANTONE 109 U
The "old" formulation of the still available previous fans:
PANTONE Yellow: 98.5%
PANTONE Warm Red 1.50%
The new formulation of the 2023 fan, probably wrong:
PANTONE Yellow PY 12: 27.01%
PANTONE Orange 016: 1.07%
PANTONE HD Extender: 71.92%
The new formulation from PANTONE Connect, probably wrong:
PANTONE Yellow PY 12: 51.95%
PANTONE Orange 016: 3.28%
PANTONE HD Extender: 44,77%
An annoying mishap that PANTONE has made here. I am curious if and when PANTONE will correct the mistakes. In PANTONE Connect it can be done with a simple update, but current colour fans will hardly be able to be exchanged or supplemented with corrected pages.