From now on we offer our customers the service to check EAN 8 and EAN 13 codes metrologically. This is important, for example, if you deliver articles for ALDI or HOFER, for which you have to provide proof of readability according to the so-called "3B" standard or better. You can order such an EAN GTIN barcode test report here in our shop.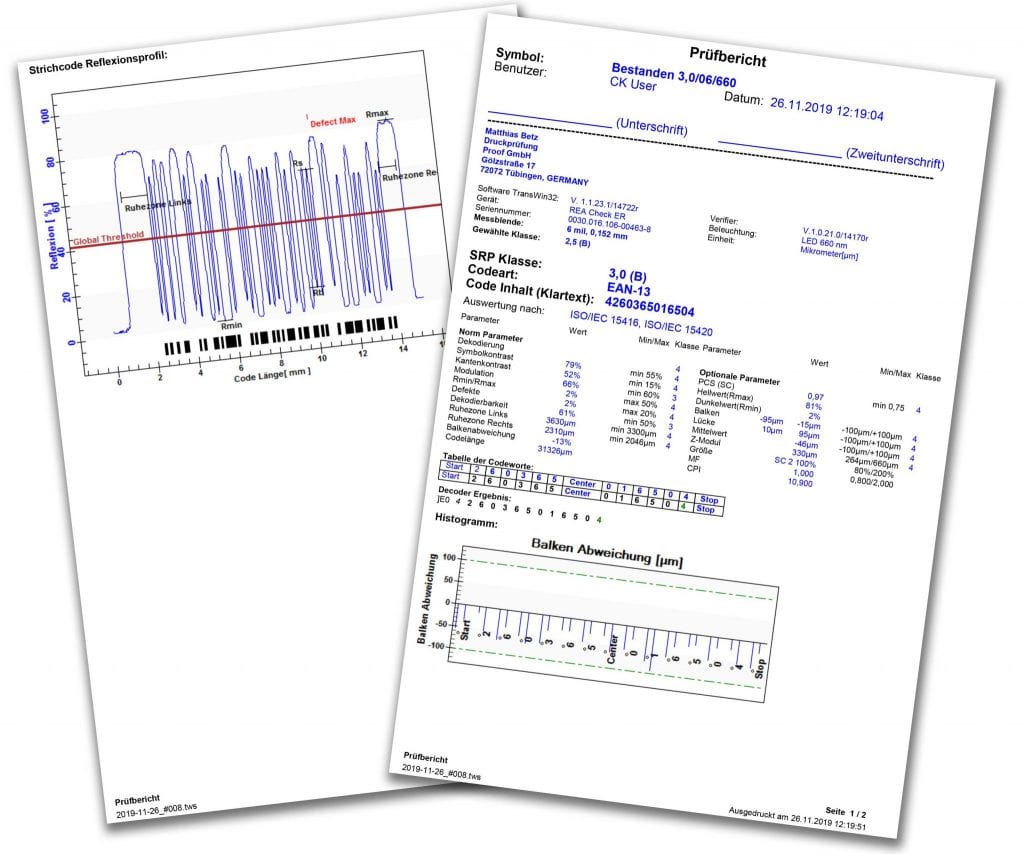 For this purpose we check your EAN or GTIN code with a modern REA Check ER barcode checking device and prepare a test report according to ISO/IEC 15416 and ISO/IEC 15420: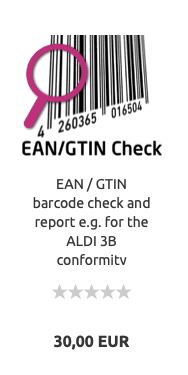 Symbol contrast
Edge Contrast
Modulation
Rmin/Rmax
Defects
Decodability
Rest area Left
Rest area Right
Bar deviation
Code length
Other optional parameters are also checked:
PCS (SC)
Bright value (Rmax)
Bar
Gap
Mean value
Z-Module
Size
MF
CPI
For example, in the "Size" field you can see directly whether your code corresponds to the size SC2 preferred by ALDI, for example. We have attached an exemplary evaluation above.
For the measurements we need original packaging with your printed EAN / GTIN codes. All codes will be checked on the day of their arrival and the test reports will be sent to you the same day.