With DieDruckerei.de, the first well-known online printer has switched to PSOCoatedV3 and PSOUncoatedV3. A sign that almost exactly three years after the new Fogra51/52 standards appeared, they are increasingly being used in production and as a requirement for printers to produce data.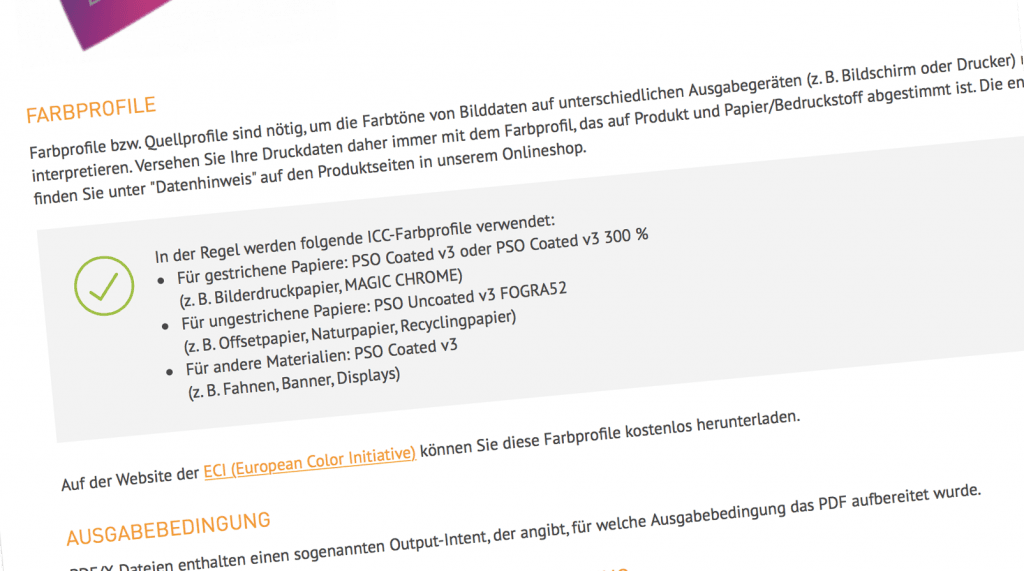 The fact that also here the conversion does not run completely smoothly, shows up in the data requirements, which recognize beside the new PSOCoatedV3 also a 300% variant of the profile – a legacy from the ISOCoatedV2 300% times, PSOCoatedV3 is present only in a 300% version, a profile PSOCoatedV3 300% does not exist therefore.
Nevertheless, the conversion shows that the new Fogra 51 and Fogra 52 profiles are also increasingly being used in online printing. A replacement of ISOCoatedV2 is still a long way off, the profile is simply too successfully anchored in the market and also well established as a defacto master standard for numerous printing processes in digital printing, trade fair construction, flexo printing and much more, so that this will take several more years. But with every major player in the printing market that advocates the conversion, the spread will increase and the new profiles will also be used in prepress.
More articles related to this topic: