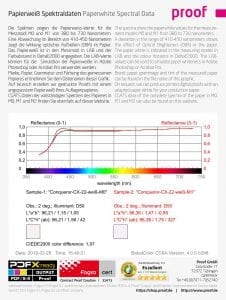 Example: Spectral data comparison of Antalis Coqueror CX 22 white for the measurement standards M0 and M1. Below you can also see the color deviation in Delta-E00 of 1.97 and the two paper white values in LAB and LCH.
More articles related to this topic:

Whether it's a large global corporation or a small company, the following often applies to designs or redesigns today: we develop everything for digital first.