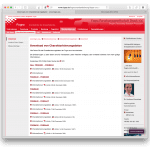 Following today's kick-off of the new Fogra 51 (PSO Coated V3) and Fogra 52 (PSO Uncoated V3) printing conditions, Fogra and ECI (European Color Initiative) have published the new profiles and associated characterisation data on their respective websites.
The Fogra characterisation data for Fogra 51 and 52 can be found here
You can download the ECI profiles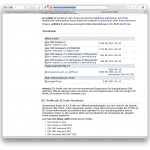 here, somewhat hidden in the middle of the page
In each download you will also find PDF files with explanations and notes on the respective profiles and characterisation data. On the Fogra page you will also find the current colour values for the UGRA/Fogra Media Wedges CMYK 3.0 for the new printing conditions PSO Coated V3 and PSO Uncoated V3.
More articles related to this topic:

After Eddy Hagen pointed out in this posts, that there were some major colour deviations between the brand new PANTONE Solid Coated Guide 2023 and the previous version especially for … read more